"My name is Po, 35 years old, my husband is 55, we both are from a small town in Yunnan, China. We have been married for two years and unable to have a child. The waiting period of IVF treatment in China is too long, we found out about Malaysia's IVF through the Internet, as we had never left our own country, we decided to fly to Malaysia for the treatment, we applied for the visa, bought the plane ticket and flew to Malaysia."
Why has Malaysia become the most popular medical travel destination?
According to a survey, the number of infertile people in China has exceeded 40 million people, which is 16.4% of the couples in reproductive period. After China ended its one-child policy in October 2015, the Malaysian Medical Tourism Council (MHTC) estimated that about 90 million couples in China wanted to have a second child, but 40 million of them were over 40 years old. Thus it can be seen that China is one of the main target markets for medical tourism in Malaysia.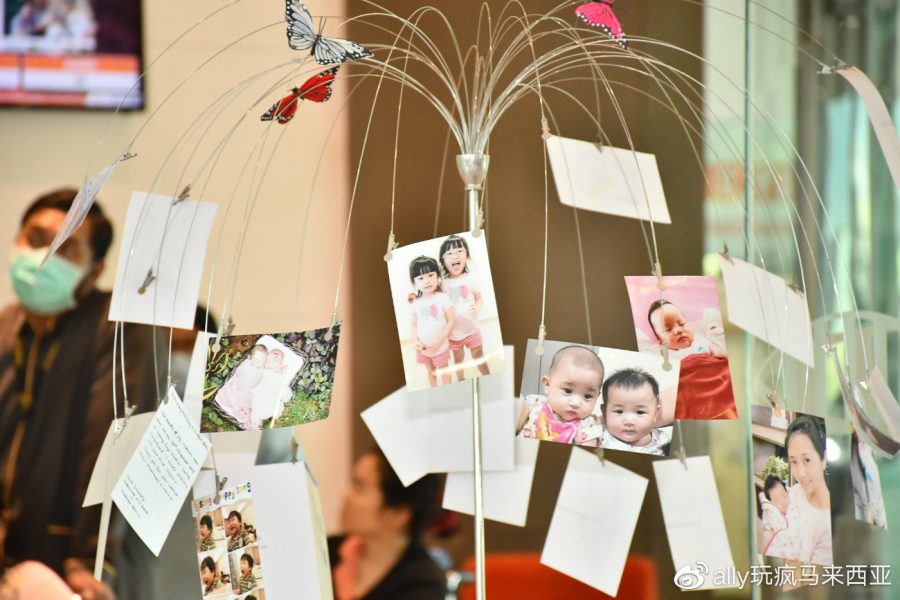 "My name is Xiaoyu, 33 years old, from Shandong, China, my husband is a Japanese. We live in Kuala Lumpur because my husband works in Malaysia. We didn't have a child for several years after we got married in 2013. In 2015, I was 29 years old and really wanted to start a family, a friend recommended a checkup at an assisted care centre in Kuala Lumpur and I was diagnosed with Polycystic ovary syndrome and metropolypus. Radiography showed that the oviduct is unobstructed. I had a body check up in a Chinese hospital but did not find out that I was suffering with Polycystic ovary syndrome, which was one of the main reasons for my infertility."
With strong support from Malaysian government, Malaysia has established a well developed system to monitor the standard of the hospitals, and set up a special government organisation, the Malaysia Medical Tourism Council (MHTC), to monitor the medical field, especially those open to international customers.
The Malaysia Medical Tourism Council (MHTC) is a one-stop service organisation for international medical tourists, under the purview of the Malaysian Ministry of Health (MOH), MHTC is committed to improve medical services in Malaysia and providing more convenient and improved services to the international patients. MHTC is also responsible for promoting, developing, supervising and managing all medical tourism related issues.
Sherene Azli, the CEO of MHTC said the country has many advantages. "To start off, our vitro fertilization (IVF) treatment success rate is one of the highest in the world, about 65% compared to the world average of 50%." She told the Daily Business News.
Malaysia has won the coveted 'Health and Medical Tourism: Destination of the Year' award at the International Medical Travel Journal (IMTJ) Medical Travel Awards 2020 in London, MHTC also won the 'Cluster of the Year' award for the fourth time running, thanks to their long run effort in promoting Malaysia's Medical Tourism and supervising the national medical standard of the country.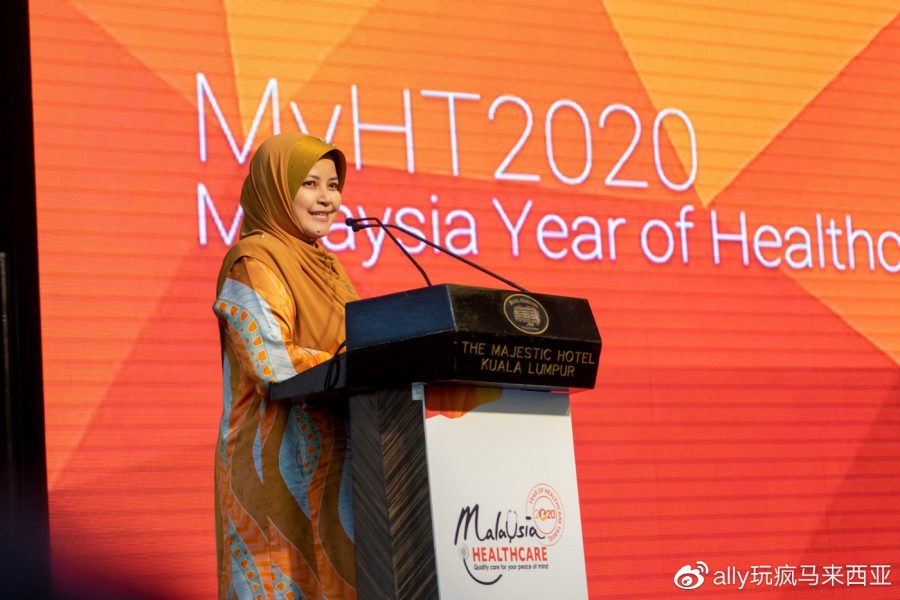 Four leading healthcare institutions in Malaysia also took home prestigious wins in individual categories, they are Thompson Hospital Kota Damansara (Best Quality Initiative), Sunway Fertility Centre (International Fertility Clinic of the Year), Prince Court Medical Centre (International Hospital of the Year) and Sunway Eye Centre (International Eye Clinic of the Year).
Malaysia's medical travel industry is growing at an average rate of 17% every year from 2015 to 2018, with 1.2 million medical tourist in 2018, a 86% growth from 634,000 medical tourist from overseas in 2011, achieving close to RM1.5 billion revenue in medical tourism last year, overtaking the country's overall tourism industry which only recorded a 0.1% growth.
International Hospitals & Healthcare Review reported, around 483,000 people travelled from China for medical tourism in 2015, spending US$6.3 billion on treatment and US$3.4 billion on related travel and accommodation. The numbers are significantly increasing since the ending of the One Child Policy in October 2015, more Chinese couples are seeking IVF treatment to have a second child. Sherene Azli, the CEO of MHTC said, Malaysia can help Chinese couples fulfil their parenthood dream, "Our IVF success rate is actually among the highest in the world at 65%, Malaysia is able to help more Chinese couples in their family planning."
Malaysia has budgeted some US$7.4 million to market itself as a medical tourism hub in the region, with China being the most important market. "Because of the unique social media environment in China and its market size, one fifth of the budget will be used in developing the China market. We are also introducing a new e-visa scheme for medical travelers which allow Chinese medical tourists to stay in Malaysia for 30 days, for the convenience of completing the health treatment. We have been working closely with Malaysia Immigration department regarding this matter."
Medical tourists from China are Malaysia's second fastest growing market in 2016, with 20% growth year-on-year, just behind Vietnam at 83% year-on-year. The fertility and cardiology treatments are among the top five treatments sought after by healthcare travellers to Malaysia, alongside orthopaedics, oncology and aesthetics.
Why do more and more Chinese tourists favour Malaysia's IVF treatment?
Malaysia has an advanced IVF technique with 65% success rate and a relatively low treatment cost compared to other countries, the affordable living cost in Malaysia compared to USA and Singapore also one of the reasons why many Chinese families favour Malaysia's IVF treatment.
Xiaoyu, who suffered from Polycystic ovary syndrome, took a year and a half to be treated, during which she also underwent surgery to remove polycystic and metropolypus. She began her IVF treatment in January 2016, 18 eggs were retrieved, 10 were fertilised, 2 were transplanted and successfully conceived a child. Their Chinese-Japanese mixed-race boy was born at the end of 2016. She was lucky enough to succeed in her first try.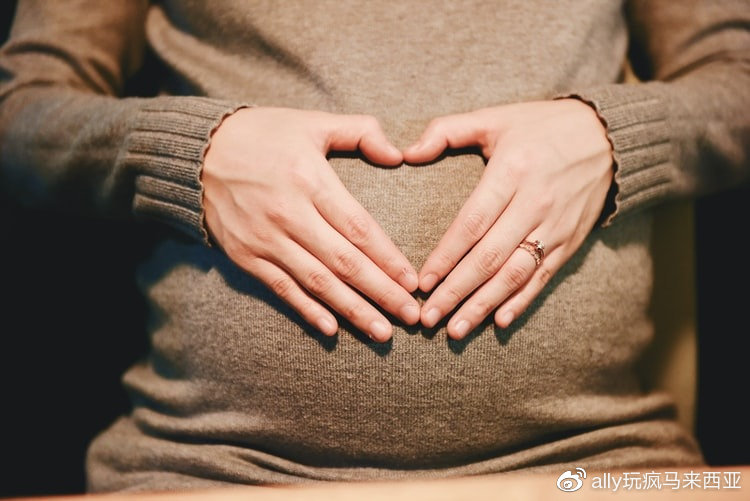 Po arrived at the Kuala Lumpur International Airport in March 2019 and began their IVF treatment.
"We have learned that Sunfert Hospital is a well-equipped and leading hospital in IVF treatment, the cost is affordable. We took a taxi to Sunfert Hospital, they arranged a Chinese speaking customer service for us which is really convenient. In fact, most of the Doctors and nurses at Sunfert speak fluent Mandarin, which made the conversation easy. Dr. Wong gave us a very thorough examination and consultation session, it happened to be the third day of my period and I had to start the ovarian stimulation treatment. The nurses explained and demonstrated how to inject in detail, and I soon learned that I could inject myself according to the schedule (or I could come to the hospital and let the nurse help with the injection for free). We rented a four-star hotel near the hospital, it is only a 5-minute walk and the transportation is very convenient.
I took the shots for 10 days, everything went on smoothly, it wasn't painful, just a little bloated in the stomach.
As the ovarian stimulation process took 3 weeks and our visa is almost expired, the hospital helps us to extend the visa. While waiting, we took the opportunity to travel and experience the beauty of multicultural Malaysia. During this period, we also went back to the hospital for pregnancy check up, at the same time took care of my endometrium according to the plan by the doctor. Later, the screening report showed that all the five blastocysts were excellent. I followed the doctor's advice to transplant one blastocyst. After 10 days of waiting, we confirmed that the embryo was finally implanted after the pregnancy test, and then returned home after successful pregnancy. In February 2020, our daughter was finally born. I have been in Malaysia for nearly three months. I would like to thank Sunfert Hospital for their help and taking good care of us all the time. They gave us hope in fulfilling our parenthood dream. "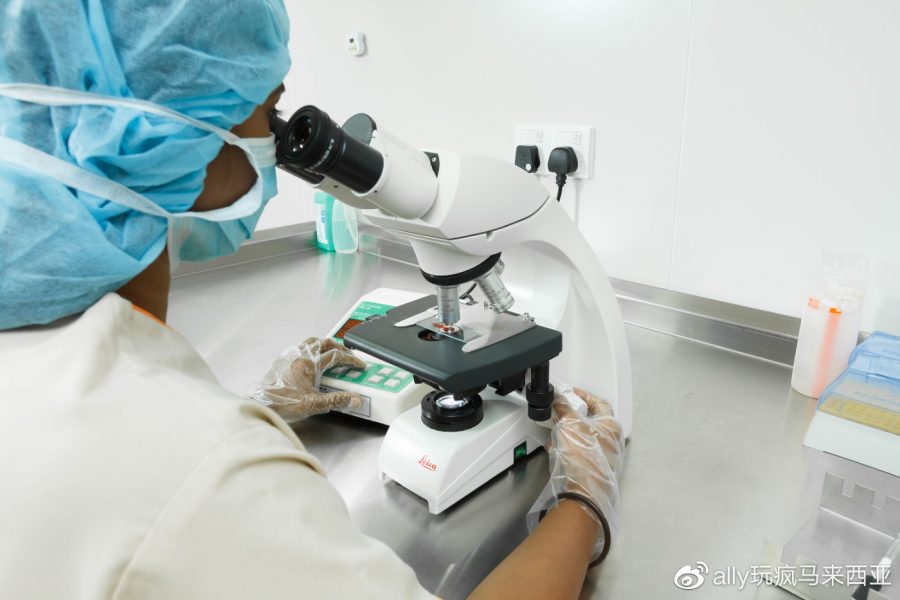 The achievement of MHTC
Malaysia has become one of the fastest growing countries in medical tourism, it is expected that Malaysia will receive more than 2 million medical tourists in 2020, making it the favourite destination for medical tourism in the world. However, due to the pandemic around the world, MHTC has lowered the medical tourism revenue target for this year, from RM2 billion to RM500 million, and pushed back the major "2020 Malaysia Year of Healthcare Travel" campaign to 2022.
Malaysia has emerged as the Asia and world favourite medical tourism destination in recent years, MHTC which was awarded 'Cluster of the Year' is the driving force behind this success. An agency under the Ministry of Health of Malaysia, MHTC has been actively promoting the country's medical tourism industry to the international patients, and committed to making Malaysia the world's preferred medical tourism destination.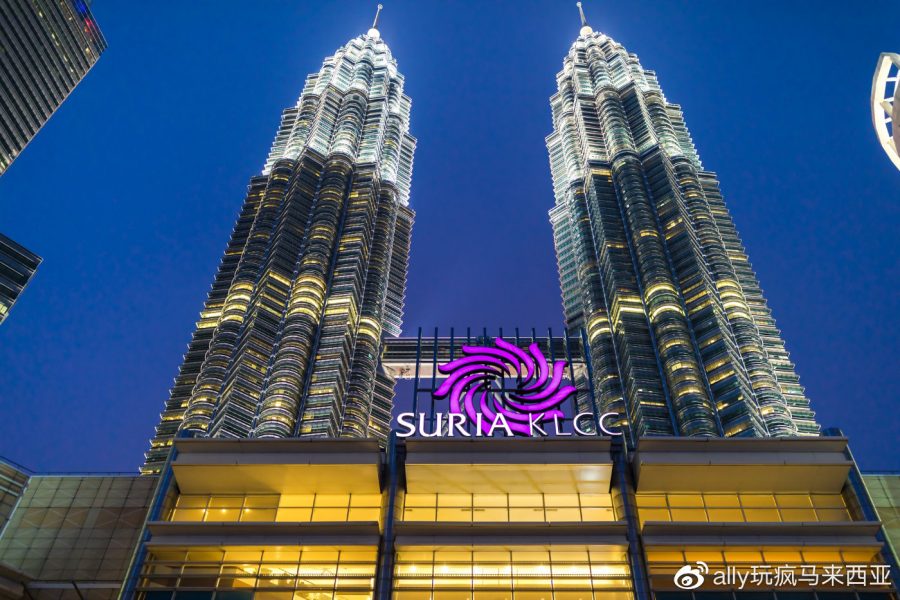 With the commitment of MHTC, Malaysia's medical tourism has achieved an encouraging annual growth rate of 17% since 2015 for five years, out-performing the country's global and regional industries growth rates. In 2018, medical travel contributing up to RM6 billion to Malaysia's GDP, the revenue included the medical tourists' transportation, hotel accommodation, sightseeing (shopping and others) expenditure in Malaysia, comprises some 7.6% of the total tourism revenues and is expected to grow strongly in the future.
Four leading medical institutions
The Alpha Fertility Centre is run by leading doctors and embryologists responsible for numerous fertility achievements both in the region and worldwide. This purpose built advanced fertility centre located in Selangor, Malaysia is equipped with modern full range of fertility treatment options including PGD/PGS, Egg Donation, Egg Banking and Embryo Freezing using revolutionary freezing technology. The doctors and staff have successfully innovated numerous fertility treatment procedures that have led the centre to achieve many firsts. They had helped many Chinese families yearning for parenthood.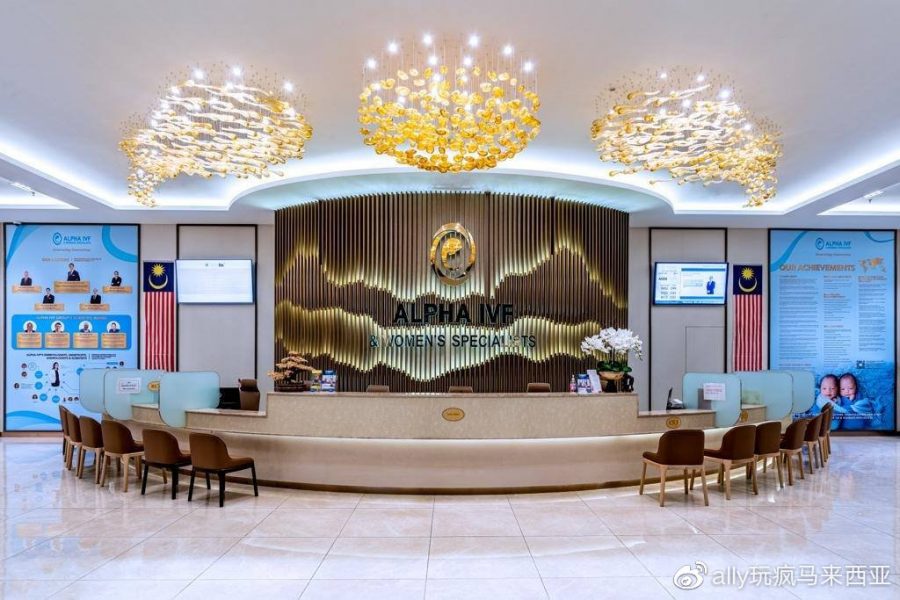 "My name is Ah Ying, 39 years old, from Hunan, China, Husband 37 years old and a Malaysian Chinese. We have been married since 2012 and live in Pahang, Malaysia. We did not have any children after marriage, my husband is overweight and diagnosed with 'three highs' – high blood sugar, high blood pressure and high cholesterol. In 2015 he tested sperm survival rate of 0%, which means azoospermia. Later he took the sperm examination at Alpha Fertility Centre at the suggestion of a friend. They arranged for his surgical sperm retrieval in early 2016, the number of sperm were good and was frozen for later use. Then we started the IVF treatment on April 15th, I took a half month injection for the ovarian stimulation, 20 eggs were successfully obtained, but husbands had poor sperm quality and low vitality, only three were fertilised. The Doctor suggested that we implant all three embryos at once."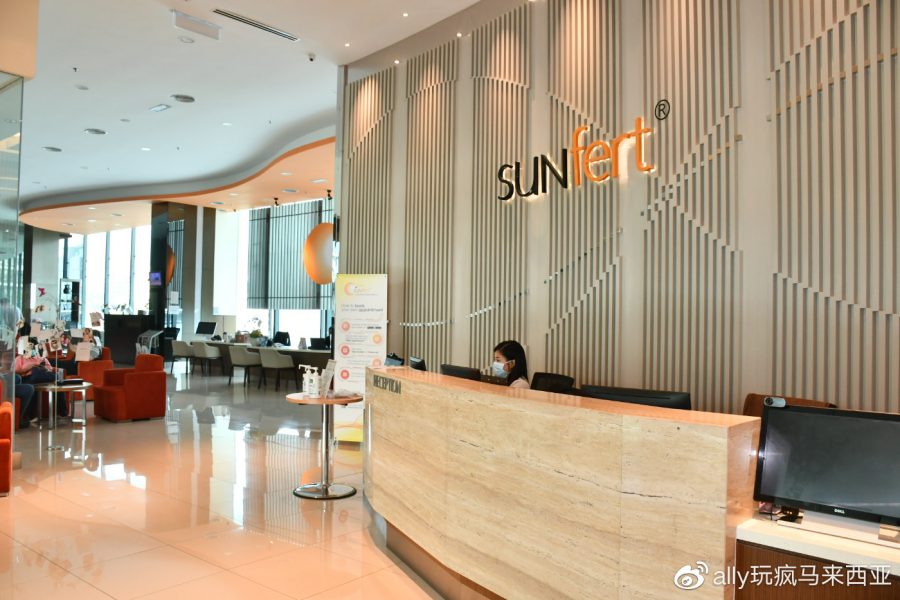 Malaysia's first NGS baby (next-generation sequencing) was born in Sunfert Fertility Centre. Sunfert is the first hospital in Malaysia to use PGD technique (Preimplantation genetic testing, a genetic test performed on embryos before transferred), they are the pioneers in advanced IVF, egg donation, genetic testing, fully equipped with the most advanced fertility treatments and techniques in the world. Sunfert has an impressive higher than 70% success rate among 3000 patients annually. They provided Mandarin speaking front desk service for Chinese patients, so you don't have to worry about the language barrier.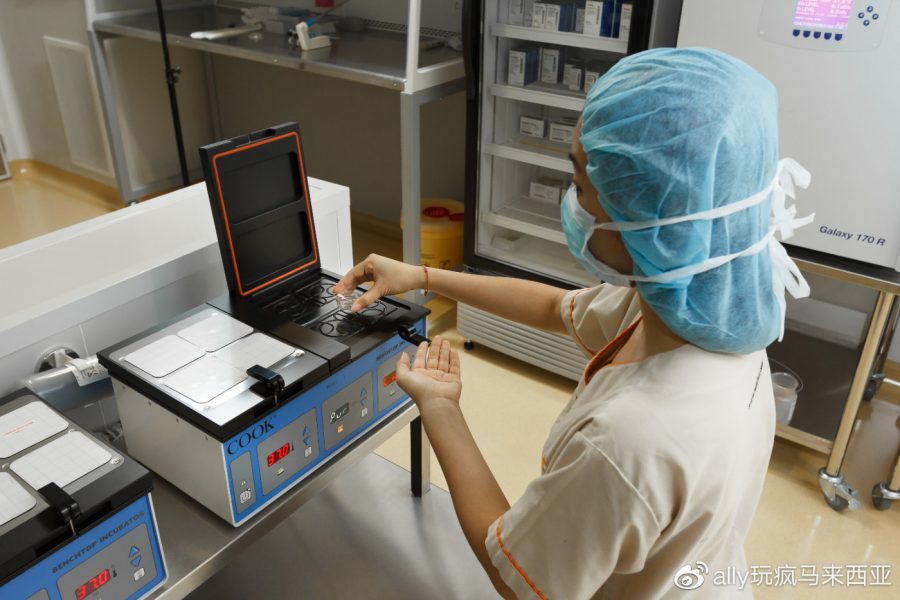 There are 5388 test tube babies born in TMC Fertility, Dr. Wai Kok Yau is the centre "star doctor", certified by the British Special professional qualification and member of the Royal Society of Obstetrics & Gynecology (London). He is also certified as the registered obstetrician and gynecologist of the Malaysia's National Specialist Register (NSR). Over the years he has achieved many successful cases, and is very popular among Chinese patients.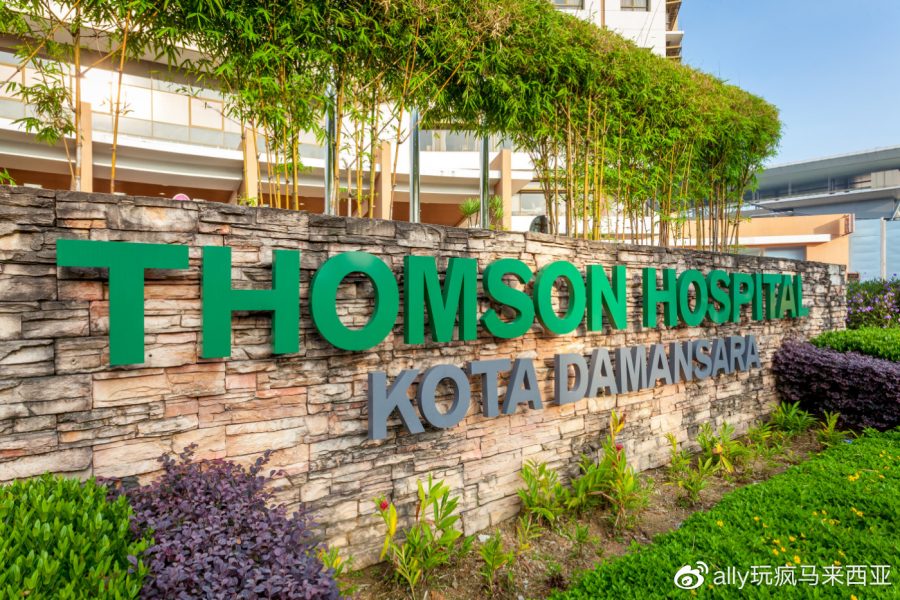 "Every year many couples from China appointed me as their doctor. First I will evaluate the fertility rates of the couple and give them health examinations before tailoring a personalised treatment that suited them. Personalised treatment is important because this involves the number and quality of the eggs and their success rates in pregnancy. Their joy of having healthy children is our most fulfilling moment." Dr. Wai Kok Yau said.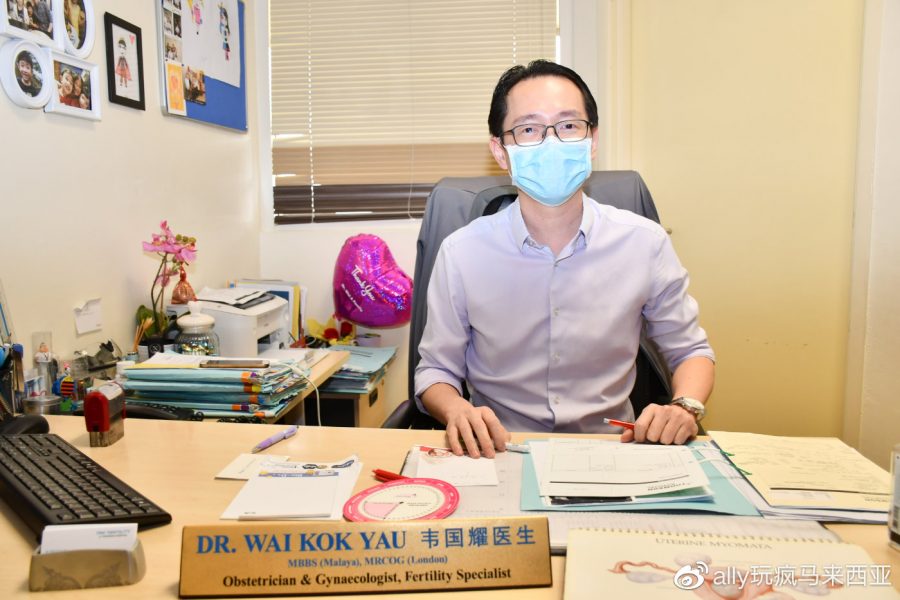 "I am Xiao Li, a test tube mother from Guangdong, China. I'm 39 years old, have been married for five years and still don't have a baby. I have no pregnancy history, no abortion history, just underwent appendicitis surgery 20 years ago. Most of my friends suggested that we go to Thailand for IVF treatment but I chose Malaysia for the reason of high success rate of IVF. Dr. Wai is our doctor, after went through the screening and thorough examination, I was told my uterus and ovary are in good condition, but the blocked fallopian tubes is the main reason I have difficulty in getting pregnant, and the fluid accumulation in the uterine cavity may caused the failure of my first IVF attempt. I accepted Dr. Wai's suggestion for hysteroscopy + laparoscopic surgery, undergo a full observation of my oviduct condition, then tie the oviduct ends to avoid hydrops poured into uterine cavity after implantation of embryo resulting in inability to implant. Surgery was performed in early September this year, everything went on smoothly thanks to Dr. Wai professionalism. During my treatment, I trusted Dr. Wai, and I am very confident in my second IVF attempt."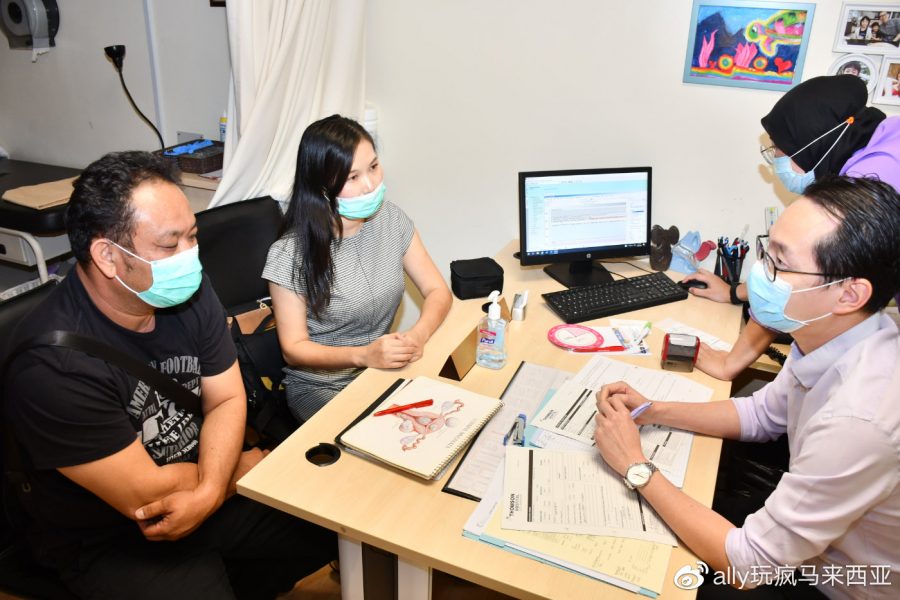 Fertility Associates (United Fertility Hospital) was founded in 1987 by Dr. Freddie Graham and Dr. Richard Fisher. With 30 years of history and experience in New Zealand, they have expanded into 20 chain hospitals and a professional pregnancy team formed by internationally trained professional fertility doctors, nurses and scientists. Their IVF team committed to providing the very best fertility treatment, technology, expertise and care, and with 17,000 IVF test-tube babies have been born so far,Fertility Associates success rate of IVF is as high as 80%.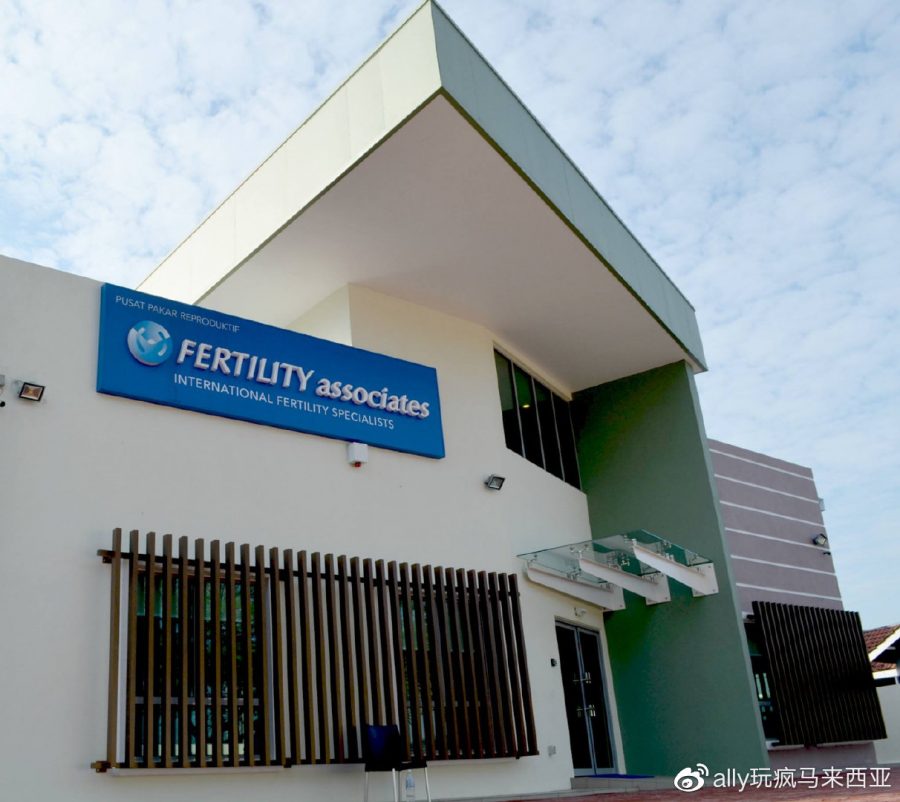 Reasons of Malaysia Becoming Chinese Families First Choice in IVF Treatment:
High success rate of IVF
Malaysia's current third generation IVF with PGT to analyse the chromosomes of the embryos before their transfer into the womb. This is to increase the chance of pregnancy and to lower the risk of miscarriage or risk of having a chromosomally abnormal child.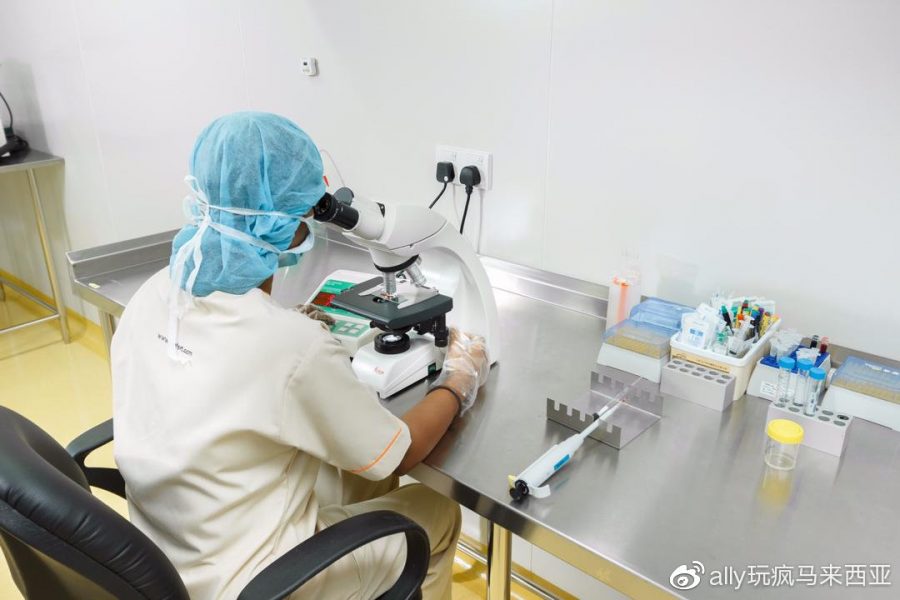 2. Advanced technology with affordable cost
Malaysia offers some of the most advanced technology of IVF treatment that can be competed with Western countries with an affordable cost. The cost of IVF in Malaysia is relatively low, only 20% of the cost in the US. The Ministry of Health in Malaysia has been closely monitoring the Malaysian medical system to prevent an excessive high cost in surgical and medical, and to ensure Malaysia is able to provide a high quality medical care with reasonable fee.
3. Easy and convenient, with no language barrier
A visit to the private hospital in Malaysia is fast and easy, just made the appointment and no waiting needed. English and Mandarin is widely used in these hospitals, translation services can be easily arranged for the convenience of patients and medical teams.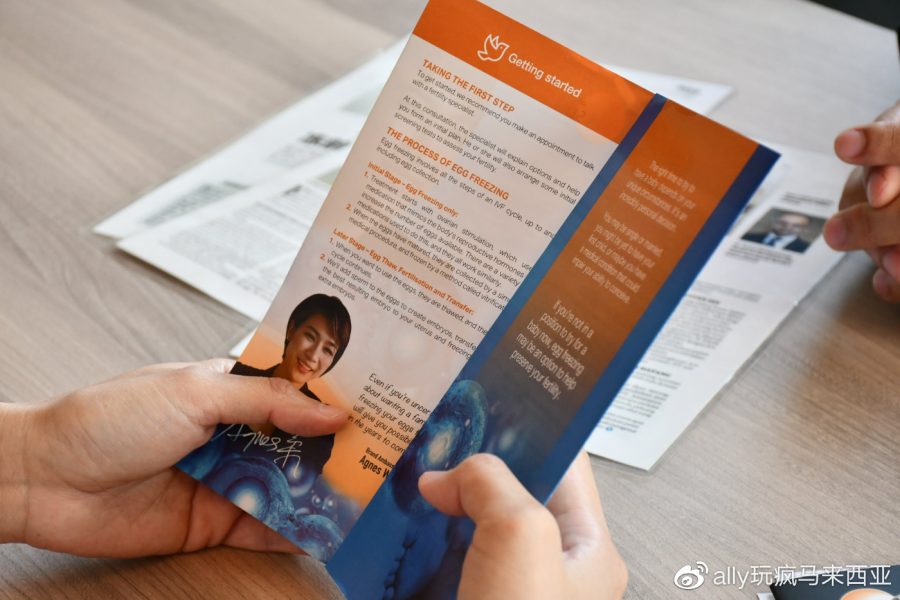 4. One stop service
End-to-end services will be provided for health travellers arriving in Malaysia, from consultation before departure to returning home after treatment. The MHTC Concierge and lounge are available at the KLIA, KLIA2 and Penang International Airport, serve as the first points of contact for travellers, other services included airport pick up, fast immigration clearance, transport and hotel information and arrangement for patients and their families, medical enquiries and advices, and Malaysia local travel information, to ensure health travellers having a hassle free and smooth journey in Malaysia.
A Ying went back to Alpha Pregnancy Centre on 13th June 2016 for a pregnancy test and was thrilled that she was confirmed pregnant. She did not expect to succeed in one cycle. She was doing great during her pregnancy as an elderly primigravida, only gained 10kg and did not have any symptoms of discomfort. Her daughter was born on 31st January 2017 in Kuantan, she is 3 years old now, a very smart, healthy and active kid. A Ying is very grateful for the help of Alpha Fertility Centre.
It was trust that led the three IVF mothers from China to choose IVF treatment in Malaysia and fulfilled their dream of becoming a mother. In late October this year, Xiao Li, an older test-tube mother from Guangdong, China, will enter her first test-tube cycle, we wish her the very best and hope the Medical tourism in Malaysia will continue to benefit more patients and to fulfill their wish in parenthood.
* The names of the above interviewees are all aliases, any resemblance to actual events or persons is entirely coincidental.