Discover Selangor like never before. Following the success of the "AirAsia My Selangor Story 2013" and "My Selangor Story 2016", Tourism Selangor has launched another campaign, hosting 9 renowned travel bloggers from People's Republic of China for a 6D5N Discover Selangor Trip, "AirAsia My Selangor Story 2018".
"My Selangor Story" is a bloggers event organized by Tourism Selangor and managed by My Horizon Media Sdn. Bhd. to promote Selangor's rich tourism resources and to enhance knowledge about the culture and activities across the state.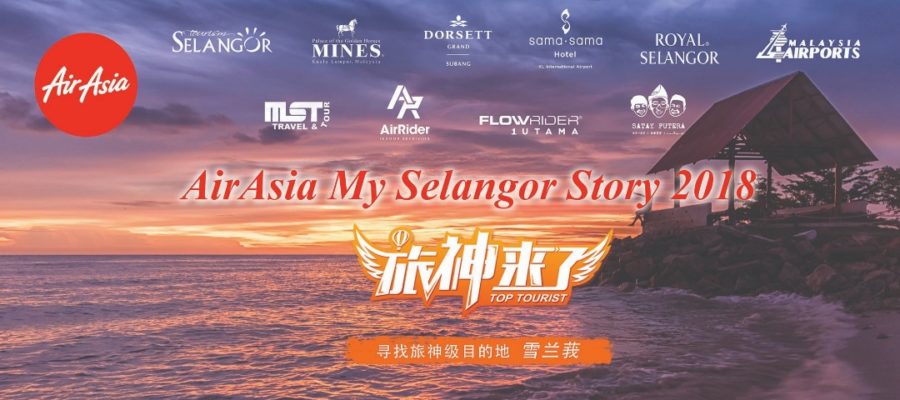 "AirAsia My Selangor Story 2018" once again teaming up with Lotour (lotour.com), one of China's biggest online travel portals, served as an online media and value-added service supplier that is focused on the travel trade. It is focused on ventures belonging to Chinese people. Established in 2013, Lotour has over 3.66 million registered users globally, an average of 17 million daily visits with a peak flow of over 20 million in the golden week.
"China is the top country to visit Selangor and the number of arrivals have been gradually increasing every year. With the promotion campaign through Weibo, WeChat App and travel portals exclusively for China Market, we are able to welcome more visitors to Selangor." Said Datuk Abdul Rashid Asari, Chairman of Standing Committees for Cultural and Tourism, Malay Tradition and Heritage of Selangor. The numbers of China tourist had increased 40%, from 320,005 in 2017 to 550,357 in 2018.

"This FAM trip will gives China tourist a more insightful of travel in Selangor, as well as introducing the new and latest products available in Selangor through KOLs. This trip is focus on specific travel segments and newly emerging destinations, such as wellness tourism at Palace of the Golden Horses, food trail in Subang Jaya and KKB, heritage walk in Kajang, eco adventure activities in Ulu Selangor and many more." He Added.
"The KOL is the key opinion leaders, they have an authentic voice, and they shared their experience and tell what they see during the trip, it is much more personal than a marketing brochures or tourist board website." Said Madam Hjh. Noorul Ashikin Mohd Din, General Manager of Tourism Selangor.
The KOLs consists of 9 seasoned travelers, included online TV channel host, professional photographer, aerial photographer, travel columnist, China's National Geographic writer, photography lecturer etc. During their 6D5N Selangor trip, they will get a chance to discover the vibrant city life of Selangor, the cultural heritage and the lushes green nature of the state. As the town that tin built, Selangor often associated with tin mining activities, during the trip, the bloggers will learn about the rich history of tin mining in Selangor.

"As the Chinese Outbound travellers continue to accelerate demand for new experience, it is the best time for us to discover and promote more attractions in Selangor. We have successfully completed the upgrades and renovations of our tourism products in recent months. Selangor's tourism industry has a lot of potential for development to growth." Madam Noorul Ashikin added. She hope the bloggers will fully enjoy and discover what Selangor has to offer and share the stories to make Selangor the preferred tourist destination in Malaysia, especially tourist from China.
AirAsia is the main sponsor of this event, named as the World's Best Low-cost Airline for the 10th year in a row, AirAsia is the airline company with most flights connecting China cities with Selangor, providing seamless flying journey with lowest fare. The local tour and transport for this trip is operated by Mar Sin Thai Travel & Tour Sdn. Bhd., a travel agency with more than 30 years of inbound travel experience and always provide quality and satisfying service for their customers.

Upon arrival, the blogger will first experience the thrill of riding the Go-kart at City Karting Shah Alam. City Karting specialised in go-kart racing, with more than two decades of experience organising and running fun kart rental, everyone will guarantee to have great fun.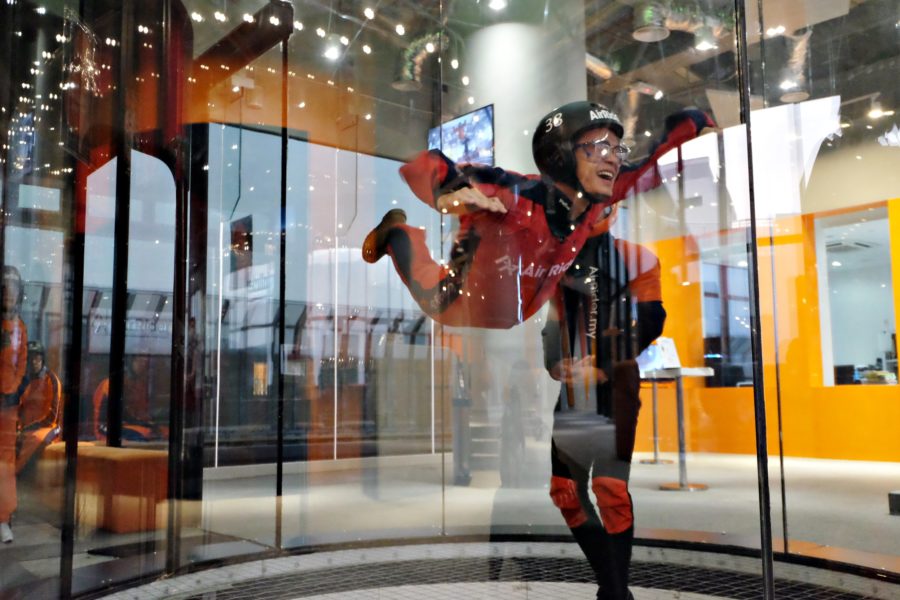 After meet and greet with YB Dato Abdul Rashid Asari, Chairman of Standing Committees for Cultural and Tourism, Malay Tradition and Heritage, bloggers will take on the challenge of Malaysia very first indoor skydiving, AirRider Indoor Skydiving and FlowRiding at 1 Utama Shopping Centre at Petaling Jaya. AirRider has created the highest and safest quality standards of indoor skydiving, and brings the dream of flight to all ages and abilities. Flowrider is an ideal place for all ages, offering an ultimate watersport experience whether you are a beginner or an expert.

Later, the bloggers will continue the trip to Kajang and Kuala Kubu Bharu for local heritage walk, unveil the rich history of these tin mining town, and enjoy the old charm and the delicious local food, including cendol and the famous Kajang Satay. Not your ordinary satay joint, Satay Putera is a combining of art and food, provides customer a clean and comfort environment to enjoy the famous Kajang Satay, as well as a glimpse of the satay history through the wall murals. The bloggers will have a chance to get closer to the nature at Sungai Chilling, a popular nature destination of Selangor, before transfer back to the city.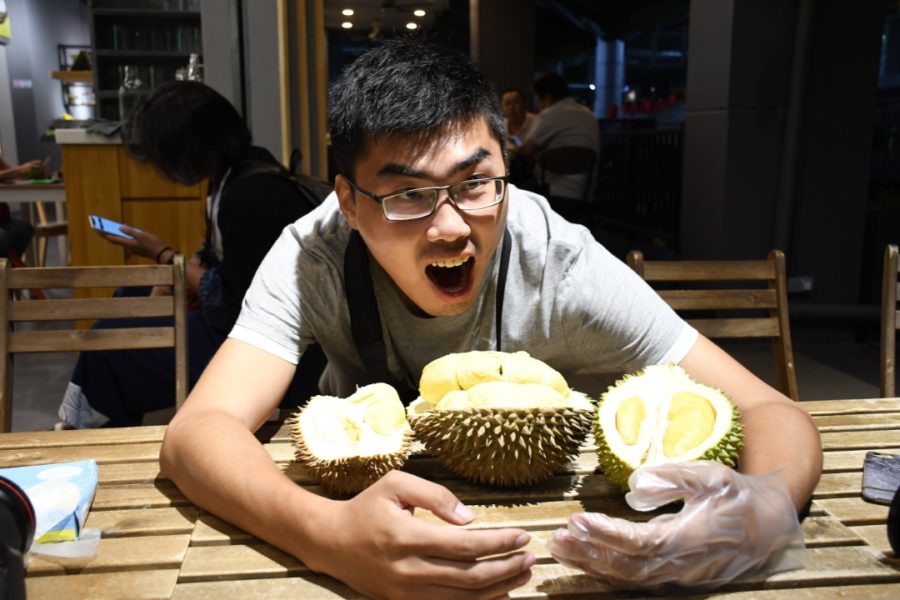 The Selangor trip wouldn't be completed without durian tasting. Durianity is the place to go for, a modern durian restaurant selling fresh whole durians from Raub and assorted durian products. You can find all the crazy durian menu here, from BBQ durian with fried rice, durian pizza, to cheesy durian french fries, salted egg durian chicken and many more, guess what our guests from China prefer?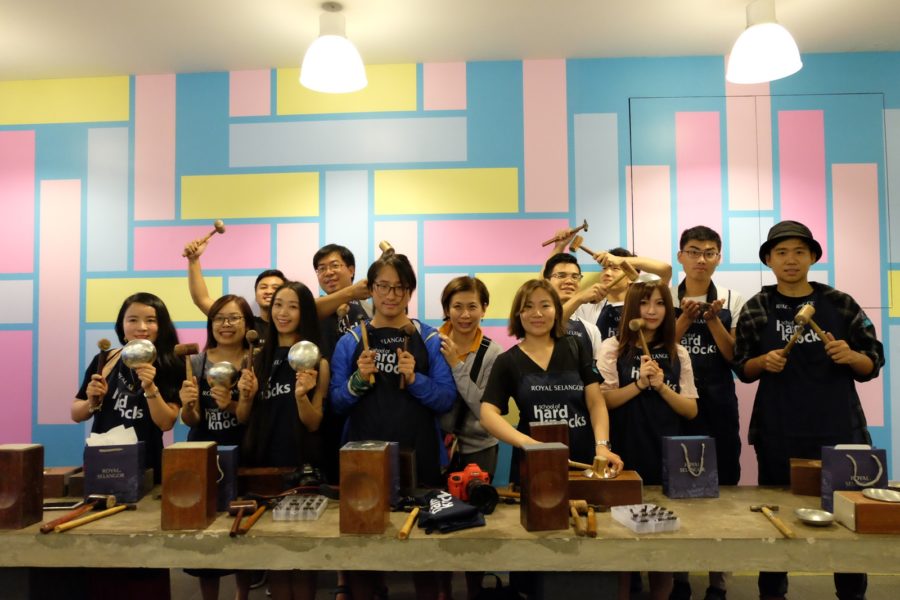 There are so much more to discover in Selangor, bloggers will continued their trip to the Royal Selangor Visitor Centre. Tin mining is one of the oldest industries in Selangor, started 130 years ago in a small mining village, Royal Selangor has becoming Malaysia finest pewter manufacturer and world largest pewter company. The Royal Selangor Visitor Centre is one of the top tourist attractions in Selangor, bloggers will have the chance to uncover the fascinating history of the brand and the secrets of pewtersmithing, also to try their skill on pewter making at "Foundry Workshop"and "School of Hard Knock Workshop".

You need a good rest for a great trip, hotel is always the essential part when travel, we are pleased to have Sama-Sama Hotel KL International Airport, Dorsett Grand Subang and Palace of the Golden Horses all joined in as the sponsors for the accommodation, providing the bloggers a comforting and relaxing place after a whole day of traveling. Sama-Sama Hotel KL is a specialized Airport Hotel brand that embodies the very best of modern, contemporary Malaysia, and welcome guests all around the world with personalized and warm service is the authentic Malaysian experience.
Nestled in the heart of Subang Jaya, Dorsett Grand Subang offers opulent hotel guest rooms and suites in the city's most upscale entertainment hub, shopping district and tourist attraction. Located just 35 minutes from KLIA and Sepang International Circuit, a 15-minute drive from Kuala Lumpur City Centre, the hotel is tastefully decorated with neutral colors and offers a beyond thoughtful service to their guests.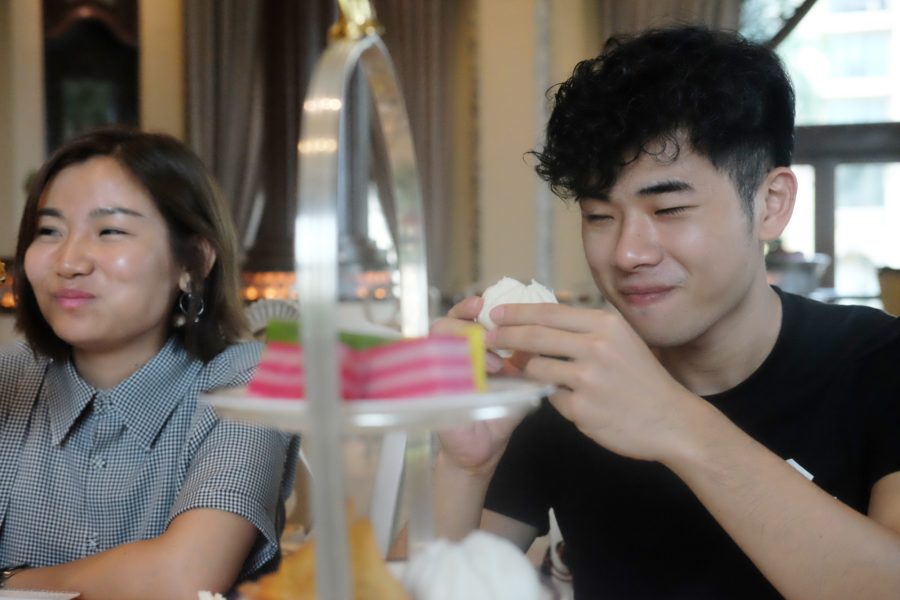 Adjacent to the world-class golf course, MINES Resort & Golf Club and MINES Shopping Mall, Palace of the Golden Horses is a 5-Star resort located not far from Kuala Lumpur City Centre. The bloggers will be having a fine dining dinner on the cruise at the hotel during their stay while witnessing the beautiful sunset.
In conjunction with the "License to Win" campaign, bloggers will receive a shopping vouchers, courtesy of Malaysia Airports Sdn. Bhd. to shop at KLIA's duty free shops. The campaign comes with some of the most luxury prizes including a private Jet getaway to Langkawi Island, Private Yacht cruise in the Andaman Sea and Langkawi Island 5-star accommodation package. Good luck everyone!